Rusty Blade
What's New?
I've updated the look, polished up the text, and added a few new features...
The biggest addition is free play mode, which you can unlock if you finish the game. Free play mode lets you play through our hero's formative years, kill hoards of monsters, level up, and loot the dungeon. If you're a fan of free play mode, let me know, I'll be happy to add more monsters to the mix.
In Development
Here are some early concept ideas for the hero sprites. Like them? Hate them? Let us know.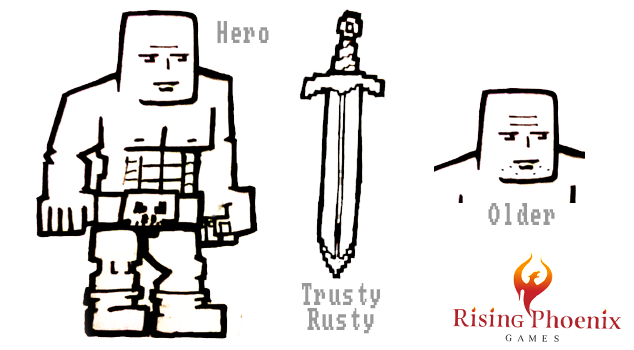 Coming soon:
The early years. [Implemented]
The final boss fight.
Noses! [Implemented]
Screen resizing ... maybe.
Free play mode. [Implemented]
The random room... "Did I come this way before?"
Sprites!